CONFERENCE
:DENTISTRY:
:MEDICINE:
:PHARAMCY:
:NURSING:
:BIOSCIENCES:
:PHYSIOTHERAPY:
:HEALTH:
ICMS 2022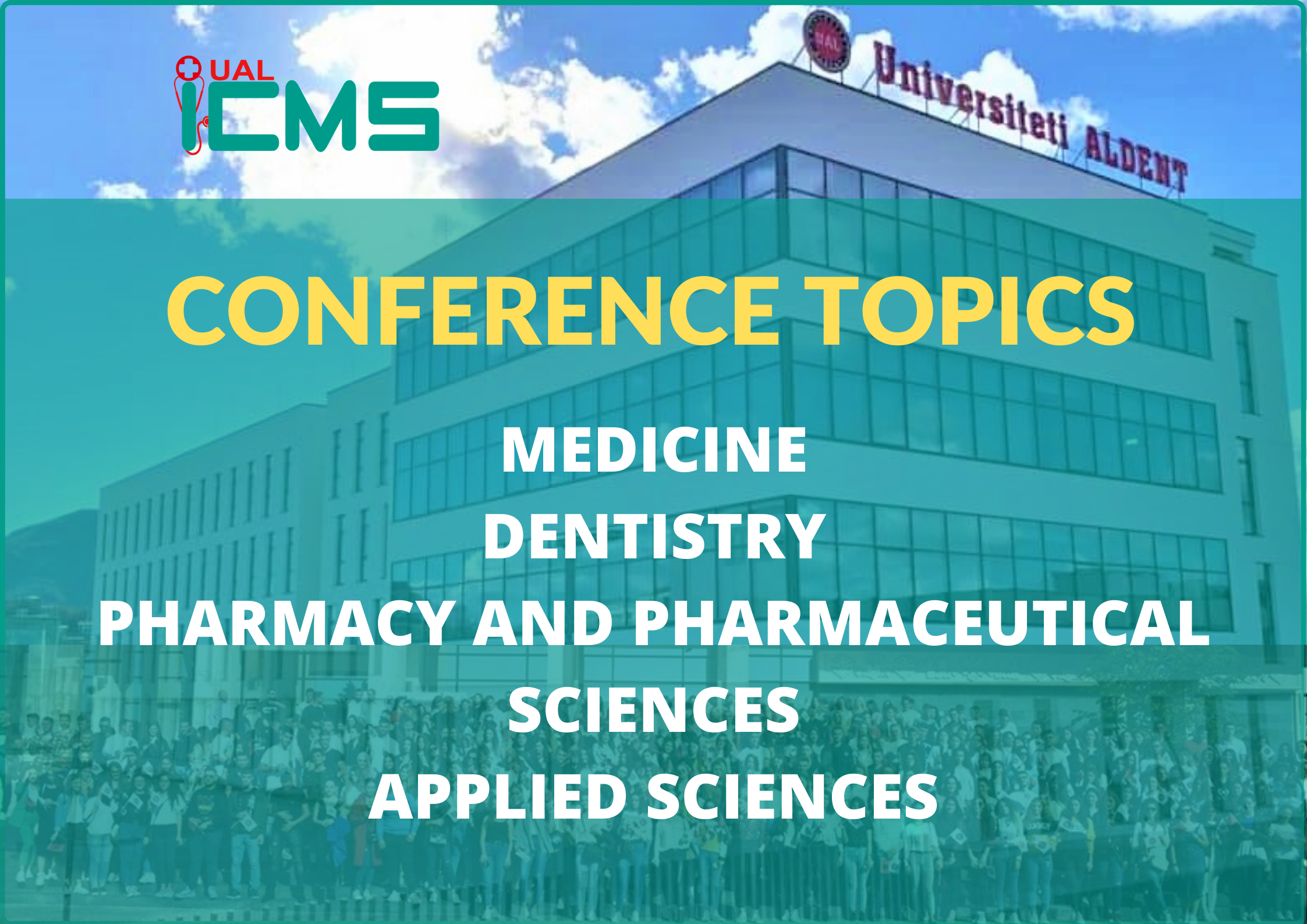 ICMS 2022: 20 MAY 2022
Event: Aldent University Campus , Live on ZOOM
ICMS – Conference of Medical Sciences is an international event that welcomes professionals of medicine participants every year. The conference gives the opportunity to academic staff, researchers, students and young doctors from all over the world to present their research work in different disciplines of medicine with poster and oral sessions. ICMS 2022 aims to inspire innovation and promote academic quality through an outstanding list of hands-on workshops and keynote lectures by world-renowned scientists and doctors. We are honored to invite you to participate and contribute in this international event!
On behalf of Aldent University, I would like to welcome you to this event!
President of ICMS 2022, Prof.As. Agron Meto